"And even though no human being is perfect, we always have the chance to bring what's unique about us to live in a redeeming way." – Fred Rogers
A Note From International Arts Movement
As the trees begin to shed the last of their leaves, it's hard to find the words to express the beauty of fall here in Northern Virginia. This beauty marks the end of summer and the beginning of winter. As fall comes to a close, it seems like we all begin a new cycle too, much like the leaves. September and October were filled with new beginnings, fresh jobs, perfect friends, and adventures. As the cold begins to set in so do the banalities of life, the mundane moments. Even in such an exciting world, the weekly routine begins to weigh heavy: jobs can be challenging and perhaps unglamorous, life is busy, and people are imperfect. Amidst all these fresh realities, we gather together to celebrate through meal.
At least once a year, amidst the hustle and bustle of the world, we have an opportunity to gather for a home-cooked meal. Year after year, this meal means more to me than any other. There is nothing that puts my mind at ease after a busy season like walking through the door of my childhood home to a bouquet of friendly faces, familiar voices, and delicious smells of the meal to come. Something almost magical occurs when eating with someone and pouring out past experiences and feelings. What a blessing to be able to pause on Thanksgiving and re-center our lives after another busy fall. Most importantly, we gather. We spend time together and receive the important remind that at the end of the day, even in the loneliest of seasons, we have a family (or a family of friends).
The cold of fall has always been to me, a challenging transition. The days seem short and the night always comes too quickly. The crisp air on my skin and in my lungs make me long for the warm embrace of summer. Nevertheless, in the mundane moments of life, in the annoyances of people, and the longings of home, we have a chance to come together to celebrate with those we love. It seems as though amidst the frustrating, mundane moments of life that true growth comes, and it is the love that can permeate frustration that offers genuine warmth. For me, that warmth has always come from gathering around a table.
A Note from Makoto Fujimura, Culture Care Initiative Director
Bringing 6jigen (The Sixth Dimension Cafe) to Nashville, New York City and Princeton
Last month, we had the privilege of hosting a Kintsugi(venerable tea ware mending art form which uses gold to fill the fissures) master Kunio Nakamura san to US. This was a newly launched Culture Care Creative Inc. pilot program, and we had to keep the numbers small due to the limited number of people that his workshop can handle at a time. The good news is that the pilot was a huge success and Nakamura san is eager to return to US to do a regional tour!
Nakamura san is quite unique among the crafts folks of Japan. Usually Kintsugi is done by a Japan lacquer master who keeps this venerable tradition a secret. Japan lacquer is notoriously difficult to master, and at the Tokyo University of the Arts where I learned Nihonga, a student will spend the entire undergraduate years mastering the technique. Further, Japan lacquer is made from poison sumac and many are highly allergic, and the lacquer requires a moist air of Japan to fully dry, drying at a slow pace which takes at least a year. But Nakamura san decided that Kintsugi art form needs to be liberated as a path toward practice of healing for all, and developed his own technique using dental epoxy and plant sap-based glue (he got this from a fishing rod manufacturer!). When he showed up in Nashville, we were astonished as he came with one camera bag filled with everything he needs to do a Kintsugi workshop!
He had spent so much time traveling to bring Kintsugi to tsunami affected areas on Japan after the devastating quake of 3/11/11, that he needed to find ways to make the technique portable, affordable and accessible. But the greatest innovation is in his insistence to teach others, to have the people mend the broken objects, objects with such high personal attachments, by themselves.
At 6jigen Cafe, this master works, with a small room filled with books and vinyl records (as well as high quality whiskey)! 6jigen means ​"sixth dimension" and he has written a best-selling book called that, with illustrations done by him, describing his aesthetic to create a healing space. In all of the stops he made on this trip, it was evident that he felt deeply connected with culture care aesthetics, especially being hosted by Kate Shin at Waterfall Mansion in New York City.
"When people come to 6jigen, they not only bring their broken objects, but they bring their broken hearts," he mentioned, ​"Kintsugi is much about the process of mending to give space for their hearts to be mended, as restoring the broken objects with gold". During his stay we shared how the Christian journey of redemption toward New Creation is so mirrored in Kintsugi. The resulting tea bowl, mended by a master, is far more valuable than the original. Christian journey is to mend to make new, to pour God's gold into the cracks.
One of the businessmen joining us when we were at Waterfall mentioned to Nakamura san ​"you are like Martin Luther of Kintsugi!" Yes, Nakamura san, the itinerant Kintsugi master of Tokyo, is reforming an old form into the new, Making the method accessible, and available to all.
So part of Culture Care movement is to make to mend new through the art of Kintsugi. Everyone can participate. When we held one of the workshops at my church, All Saint's Princeton, my rector, who attended the workshop with his wife, told me afterward that ​"In my 14 years as a rector of this church, this was one of my highlights." What he did not know was that the chipped bowl he mended during the workshop was from a bag of broken china that my mother left behind when she left for nursing home. I did not discover this bag until my assistant noticed it cleaning the studio recently. When I told people that we need more chipped or broken plates, my assistant brought the bag to me. I was astonished to find many of my mother's favorite plates in it.
I shared my tears with my rector and Nakamura san; Rector Hugh knew that I had lost my mother this year in February, and that my brother and I decided to bury her at All Saints. The next day, it just happened to be All Saints Sunday worship service! Rector Hugh dedicated the entire service to Kintsugi, remembering my mother. Nakamura san joined us for the entire service. When Rector Hugh ceremonially placed my mother's mended bowl on the altar, winged by my art, which are a permanent gift to the sanctuary, it was one of the most powerful, and surreal, experience I've ever had in a worship.
So do not throw away your broken pieces! Behold the fragments, as a true Kintsugi master does, and join in the movement of healing. Culture care is for all to bring their brokenness toward healing of cultures and nations. We will be updating you on Nakamura san's plans, but the next time will be at Sundance film festival and in LA on 1/31st weekend.
Blessings,
Mako
The Gonzaga Jundt Museum exhibit is up and running will continue until January 4, 2020.
Culture Care Spotlight: Capital Artist Collective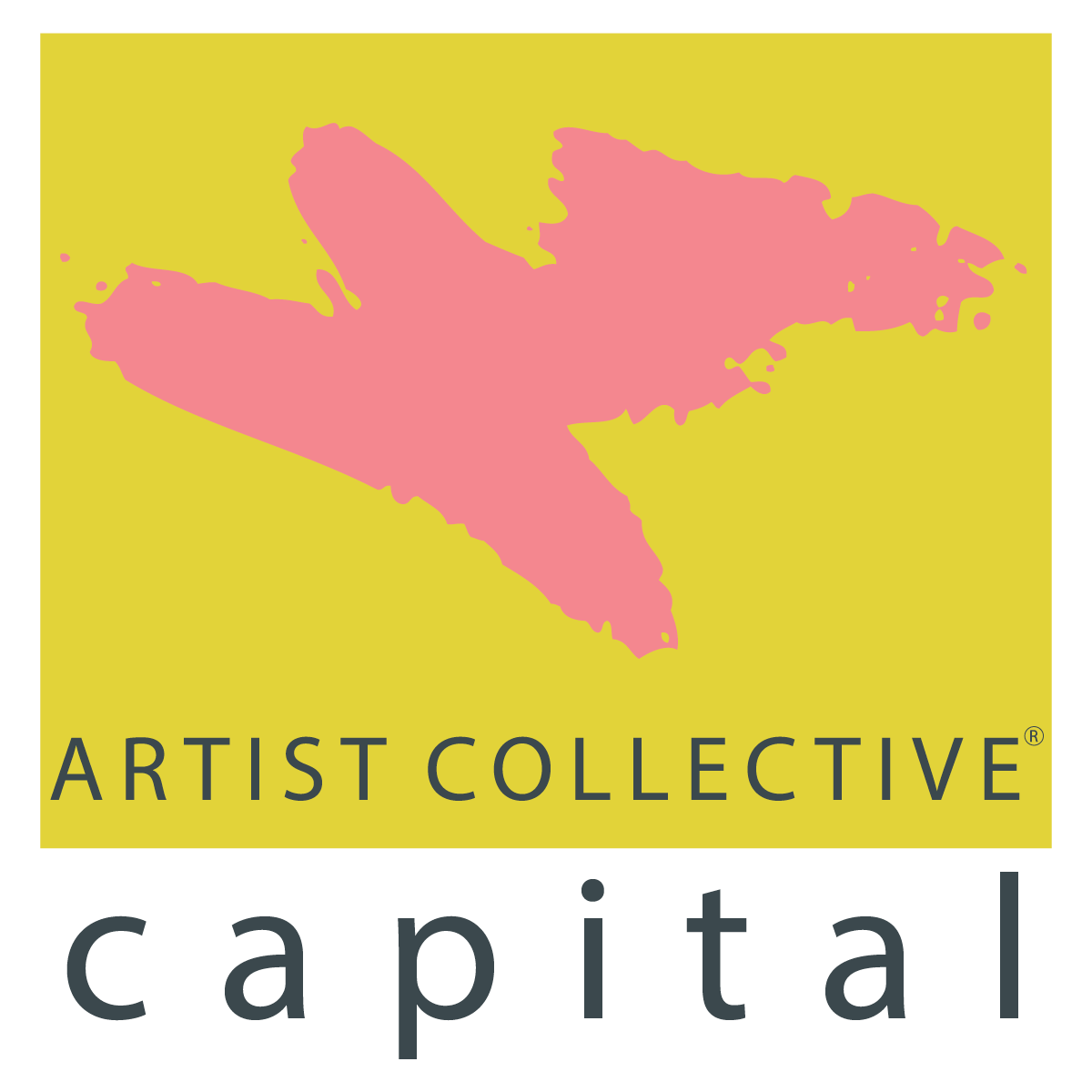 The Capital Artist Collective is an online gallery that provides a platform for local artists to grow their potential and to provide collectors, young or experienced, access to affordable original art. The Capital Artist Collective sprung from the Charleston Artist Collective which was founded in 2010. The Charleston Artist Collective has grown to 15 local area artists and has given over $100k to local charities. Together, the Capital Artist Collective and the Charleston Artist Collective, are committed to making art part of daily life and to be a catalyst for greater collection, exhibition and appreciation of original art.
---
Header Image: Mark Rothko; Orange, Red, Yellow