About IAM
International Arts Movement (IAM) is a catalytic movement that is reframing how we speak of, affect, and nurture a new type of cultural conversation, and helping to infuse culture with a rehumanized microcosm of art, love, and beauty. We are dedicated to a Biblical vision of flourishing, to a desire to create a generative conversation that gives attention to the care of culture, and to creating and stewarding the ​"ecosystem of culture." With the establishment of the Fujimura Institute, the core educational element of IAM, the organization is poised to take a leading role in creating a cultural soil ​"which makes life worth living," as T.S. Eliot described.
We see IAM (the organization) as consisting of two pillars: IAM the Movement (Global Community) and the Fujimura Institute (our educational and cultural engagement arm).


GLOBAL NETWORK
Our goal is to provide a framework for affiliated groups around the world to impact the culture through art, music, business, or any creative endeavor about which they are passionate. We provide a way to connect each of these groups for the sharing of their own ideas and for the mutual encouragement of one another. IAM is not a society headquarters or central source for the functioning of each group; we are, instead, the central hub out which the message flows and through which the groups connect.


INSTITUTE
Defying fractured, fragmented modern perspectives, the Fujimura Institute encourages artists and thinkers to collaborate, cooperate, and inspire their audiences to piece together a ​"whole" view of the world The Institute's events and initiatives help connect creative people from different fields so they may design generative collaborations. These events include collaborative exhibits, such as the current QU4RTETS project, and a continuing ​"Art, Love and Beauty" lecture series, featuring premier artists and thinkers, that promotes catalytic conversations, and sparks new ideas and cross-disciplinary projects.


Our Value Statement:
We value an approach to life and work that is rehumanizing, generative, enterprising, and generous that fosters an environment for wrestling with the deep questions of art, faith and humanity.

About IAM Culture Care
Culture Care, an ongoing emphasis of IAM, is a vision to steward the ecosystem of culture toward flourishing. We do this by helping artists and non-artists create, and by spreading the ​"aroma of beauty" in the harsh context of their professional and personal lives.
By acting as a hub for connecting creative minds from all over the globe, IAM is able to inspire, train and influence participants to contribute to a healthy culture.
With a focus on beauty and generosity, and guided by a cultural history informed by faith, IAM brings a refreshing approach to affecting many aspects of culture, including the arts, business stewardship, education, and more.
The greater IAM community around the world exists around the world to be a source of healing in broken places. You can connect with IAM members on our Facebook group. We work closely with the Brehm Center at Fuller Theological Seminary.
The writings and artwork of the founder Makoto Fujimura present important perspectives on shaping culture through art and beauty, and provide an inspirational base from which the work of the movement naturally flows.
About the Fujimura Institute
THE MOVEMENT
The Institute's events and networks will help connect creatives from different fields so they may design generative collaborations. These events include collaborative exhibits, such as the current QU4RTETS project, and a continuing lecture series with premier artists and thinkers to promote catalytic conversations and spark new ideas and cross-discipline projects.
To continue this emphasis on cooperation, rather than competition, within the creative community, the Institute will build a guild system to train and mentor apprentices in Makoto Fujimura's studio process and the ancient art of Nihonga. These apprentices will help preserve traditional Japanese painting techniques, as well as learn and promote the practice of imagining projects beyond a single specialty.


THE INSPIRATION
The divisions in modern life are growing deeper and more contentious between opposing academic disciplines, political parties, denominations, cultures, and classes. The world rewards increasingly granular specialization, but the world's philosophical and practical problems increasingly demand the knowledge and cooperation of experts from diverse backgrounds. Makoto Fujimura has seen this fragmentation and has endeavored, personally and through International Arts Movement, to motivate other creatives to work together to resist the alienating effects of a divisive society.
Fujimura studied Nihonga at Tokyo University of the Arts and has since had numerous exhibits in galleries and museums from New York to Tokyo to Hong Kong. He has painted live on stage at Carnegie Hall, collaborating with composer and percussionist Susie Ibarra. Fujimura founded the International Arts Movement in 1992 and served as a member of the National Council on the Arts. He has lectured at numerous conferences and universities including the Aspen Institute, Yale, Bucknell, Princeton, The Q Conference and IAM's Encounter. Fujimura's second book Refractions: A Journey of Faith, Art and Culture is a collection of essays bringing people of all backgrounds together in a meditation on culture, art and humanity.
The Institute's name honors several generations of Fujimura's family, including Makoto's father, Osamu, a pioneer in acoustics research, and his brother Aki, key benefactor to the creation of the Institute. The board of International Arts Movement oversees Fujimura Institute as a core educational element of IAM.
Meet the Board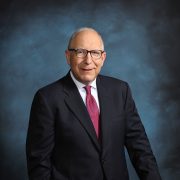 Chris Giammona (Chair)
Chris Giammona, now Retired, was a Partner at Mercer (working at Mercer for 36 years), a global human resource consulting firm – he was a part of the Healthcare Consulting Group. Also, Chris is an ordained ruling elder in the Presbyterian Church in America (PCA), having served with Makoto Fujimura at the Village Church and Redeemer Presbyterian Church in New York City.
Chris has been a tennis enthusiast since he began playing as an eight-year-old. He's a photographer (Black & White Street Photography and Leica Enthusiast), avid reader (literature, economics, fantasy, biography, and theology), and music lover (classical and pop music).
Chris and his wife, Barbara, live in Irvine, California.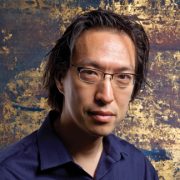 Makoto Fujimura
Makoto Fujimura is an internationally renowned artist, writer and speaker who serves as the director of Fuller Seminary's Brehm Center for Worship, Theology, and the Arts. He is also the founder of the International Arts Movement and served as a presidential appointee to the National Council on the Arts from 2003 to 2009. His books include Refractions: A Journey of Faith, Art and Culture and Culture Care.
Recognized worldwide as a cultural shaper, Fujimura has had work exhibited at galleries including Dillon Gallery in New York, Sato Museum in Tokyo, The Contemporary Museum of Tokyo, Tokyo National University of Fine Arts Museum, Bentley Gallery in Arizona, Taikoo Place in Hong Kong and Vienna's Belvedere Museum. In 2011 the Fujimura Institute was established and launched the Four Qu4rtets, a collaboration between Fujimura, painter Bruce Herman, Duke theologian/pianist Jeremy Begbie and Yale composer Christopher Theofanidis, based on T.S. Eliot's Four Quartets.
A popular speaker, Fujimura has lectured at numerous conferences, universities and museums, including the Aspen Institute, Yale and Princeton Universities, Sato Museum and the Phoenix Art Museum.
Among many awards and recognitions, Bucknell University honored him with the Outstanding Alumni Award in 2012, and the American Academy of Religion named him as its 2014 Religion and the Arts award recipient. He has received honorary doctorate degrees from Belhaven University, Biola University, Cairn University and Roanoke College.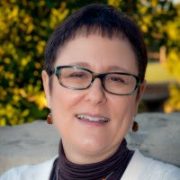 Barbara Giammona
Barbara Giammona, now Retired, was director of technical publications and communications for Schneider Electric Process Automation, a global technology firm specializing in energy management. Prior to Schneider Electric, Barbara held management positions with McKesson Corporation, Morgan Stanley, and Bear Stearns, as well as leading her own communications consultancy. She holds a master's degree in the Management of Technology from the New York University Tandon School of Engineering, a bachelor's degree in English from the University of California, Irvine, and is a Fellow in the Society for Technical Communication.
In her free time, she is a singer who has participated in community choirs and in church worship ministry throughout her adult life. She is also a writer who is working on the publication of her first novel and is writing her second. Barbara and her husband, Chris, live in Irvine, California.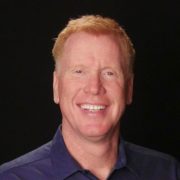 Matt Heard
Matt Heard is the Founder and Principal of THRIVE, a teaching, speaking, and coaching initiative that engages people to flourish as fully alive human beings to God's glory in every arena of their life, journey, and culture. The seeds for Matt's vision were planted when he studied at L'Abri in Huémoz, Switzerland with Francis Schaeffer, who introduced him to the writings of the late Hans Rookmaaker, an art historian known for proclaiming, ​"Jesus didn't come to make us Christian; Jesus came to make us fully human."
He and his wife, Arlene, are the grateful parents of three adult sons and two daughters-in-law and they divide their time between Colorado Springs and Orlando. A graduate of Wheaton College and Reformed Theological Seminary, Matt is the author of Life with a Capital L: Embracing Your God-Given Humanity. He is also on the Board of Directors for Reach Beyond, and is a member of the faculty and Board of Reference for Summit Ministries. Whether speaking, coaching, serving, re-creating, or relaxing with friends and family, Matt relishes the privilege of experiencing Christ not only as Way and Truth, but also as Life. He can be contacted through his website, matt​heard​.org.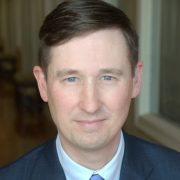 Bruce Shaw
Bruce Shaw is the Executive Director of The Denny Center for Democratic Capitalism at Georgetown Law. Prior to joining the Denny Center, Mr. Shaw served as Managing Director at FCLTGlobal, a not-for-profit that develops research and tools which encourage long-term investing and business decision-making.
Mr. Shaw began his career as a consultant with McKinsey & Company, where he focused on strategy and organization work for energy, transportation and technology clients. He joined Holly Corporation in 1997 and initially served the company in a number of business development roles. In 2008, Bruce was named SVP and Chief Financial Officer for Holly's two public companies (Holly Corporation and Holly Energy Partners); from 2012 to 2016, he served as President of Holly Energy Partners (NYSE: HEP) and as a senior advisor to Holly Energy's parent company, HollyFrontier (NYSE: HFC).
Mr. Shaw also serves on the boards of The Institute on Religion & Public Life (publisher of First Things magazine) and The Covenant School Foundation.
Mr. Shaw received his MBA at The Tuck School of Business at Dartmouth College and has a degree in Mechanical Engineering from Texas A&M. He completed an ALI Fellowship at Harvard in 2018 where his research focused on the foundations and future of capitalism.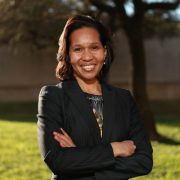 Monique Wedderburn
MONIQUE WEDDERBURN serves as Program Manager for the Pacific and Virgin Islands Training Initiatives (PITI-VITI). She works with eleven insular governments to provide annual training and performance plans, manages new programs, and determines the scope of work for instructors and consultants to meet training delivery requirements. Monique is also responsible for promoting PITI-VITI with client governments, establishing and maintaining effective partnerships with government officials and local institutions to promote capacity building.
Monique came to PITI-VITI from her prior work at the University of Texas at Dallas where she served as Director of the Asia Center and Director of Development and Alumni Affairs. Prior to joining UT Dallas, Ms. Wedderburn worked as a Senior Program Officer at the East-West Center (Honolulu, Hawaii), as a Business Analyst with the University of Hawaii Pacific Business Center, and with the U.S. Department of Interior's Office of Insular Affairs. Her responsibilities included consulting with clients in Hawai'i, American Samoa, Virgin Islands, and Palau.
Monique has over 20 years of combined experience in international education, business development, and human resource management. She is experienced in program development in the Asia Pacific region designing and leading international exchange programs in Asia and in the United States. Monique has also managed a Career Development Program for 1,000 professional and support employees, developing and administering workforce education programs.
Monique spent her formative years in Mexico, Zaire (currently the Democratic Republic of Congo), Pakistan, Thailand and Zimbabwe. She earned a B.S. degree in Business Administration from Colorado State University and an M.B.A. from the University of Hawai'i at Manoa (with Honors — Beta Gamma Sigma).