"I thought I could describe a state; make a map of sorrow. Sorrow, however, turns out to be not a state but a process." — C.S. Lewis, A Grief Observed
A Note From International Arts Movement
As I sit this, I am on my third suitcase of the month, wearing the same travel outfit I always wear, walking the same airport halls I've come to know quite well over the past few months. Since this summer (when I had a record 20 flights in three months) I've been on a bit of a rigorous travel schedule. I know what works and what doesn't. I pack the necessities and try not to pack much else (I will admit that I am not always successful in this pursuit). I work hard to stay hydrated and eat lots of salads. I sleep terribly. Most of all, I am acutely aware of how much I enjoy being home. When I am on the road, there is no greater feeling than getting on a plane to go back to the place I know and love. The comfort of my bed, and my routine, the way that I know just how things work. Travel is inherently an absence of routine, even though my travel often involves routines.
As someone who craves habit and routine, I made a big leap at the beginning of this year by taking a job that requires some degree of flexibility and a lot of travel. If I do my job well, I'm spending a lot of time out of the office, meeting with people and developing deep and meaningful relationships with them; learning how they operate and what makes them excited. I love my work, but I often struggle not knowing what each day holds.
More than anything else, this job has made me appreciate the places and people that are routine and comfortable. The safe spaces where I go when I am home with the ones who know me the best. Travel has away of broadening our horizons and expanding our perspectives, but more than that, I think it makes us appreciate even more the things that we have right in front of us. The places and spaces where we don't have to worry about making a wrong turn, saying the wrong thing, or putting something out of place. They are welcome and they are few and far between.
A Note From Makoto Fujimura, Founder of IAM Culture Care
Vignettes — Young Voices Declaring
"W‑elcome, w‑elcome!" Children chanted, throwing flowers at us, and in thunderous applauses as we entered the children's center. We had just walked through the brothel filled area, full of glares, streets full of ominous dark shadows. The center we have built through www​.embersin​ter​na​tion​al​.org which my bride, Haejin, co-founded and runs, and expanded during the Pandemic, is a clean white building on the top of red light district hill in India, hosting over 70 children of the brothels to be fully educated, as we partner with a local private school. Inside of the building, we fell into a kind of a portal — a portal of hope and nurture that the staff, many of them from the slums themselves, provides now. We even invited mothers (many of them still entrapped) to a ​"P.T.A. in the Red Light District", and they all came out miraculously to greet us. Haejin stood up to thank them for their courage to come, and to send their children to us despite the danger and the cultural gaps. I was sketching them, chiseled faces and beautiful saris, and noticed a shift in their expressions break out — now full of surprise, even quizzical, looks of a new countenance, and after a while, many of them removed their head coverings, showing us full smiles. Some of the mothers even choreographed a dance for us, to welcome us into their culture of celebration.
Eva Crawford, an artist and teacher from Charlotte and a certified Academy Kintsugi trainer, journeyed with us on this trip. Here are some of her indelible sketches done in India, showing how art and work of restoration go hand to hand.
**
I miss Terry. Our beloved theatre critic and my dear friend, Terry Teachout, passed away in January, and I have been, now I realize, holding on to grief, perhaps feeling helpless to feel grief in shock of his sudden passing.
But I thought of him watching our young talent Sally Shaw (whose winning the Playbill competition was covered by Ally Lima in our newsletter. Sally's father Bruce is a IAMCultureCare Board member) perform her spectacular debut stage act at The Greenroom in New York City, sitting at the table with my bride, Tom (Film Maker/Generative Artist) and Alissa Wilkinson (Movie Critic for VOX). Sally spoke of her journey during the Pandemic, how we are so limited in what we know of our future: ​"this feeling calls for everything you can't afford to ignore", she sang in her charm, like a bird trilling the arrival of the Spring, in our Pandemic freeze. Suddenly, I thought of Terry who would have loved, and perhaps are loving from above, this young lady who embraced her own uniqueness, growing out of her sense of loss, of her honest embracing the limitations, into a unique talent.
During the shutdown, frustrated not to be able perform, Sally took an impromptu trip to the desert with her mom, and found herself falling under the millions of dazzling stars in the night. She found her courage there and decided to reach out to others to offer her services, instead of feeling sorry for herself. She decided that it was her priority now to find others to learn from and serving others with her creativity became her passion. So she learned her humble journey, traveling with Sammy Rae and Friends, and ending up in Brooklyn making hats for Sasha Velour. In her service to others, and in gratitude, she found her voice. Terry would have loved the humanity brought out by that culture care journey, mixed with Stephen Sondheim music ("Finishing the Hat"!) and her own staging and fluid writing which a reviewer called ​"one of the greatest cabaret debuts this writer has ever seen."
We all remember Terry in times like this, but the world of stage that he opened up for us through his writing — the first major theater critic who covered regional theater — perhaps it is on that stage of humility and access that Terry created, is where Sally is able to step onto now.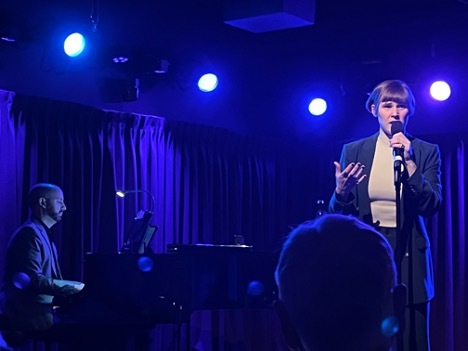 Guest Writer: Ally Lima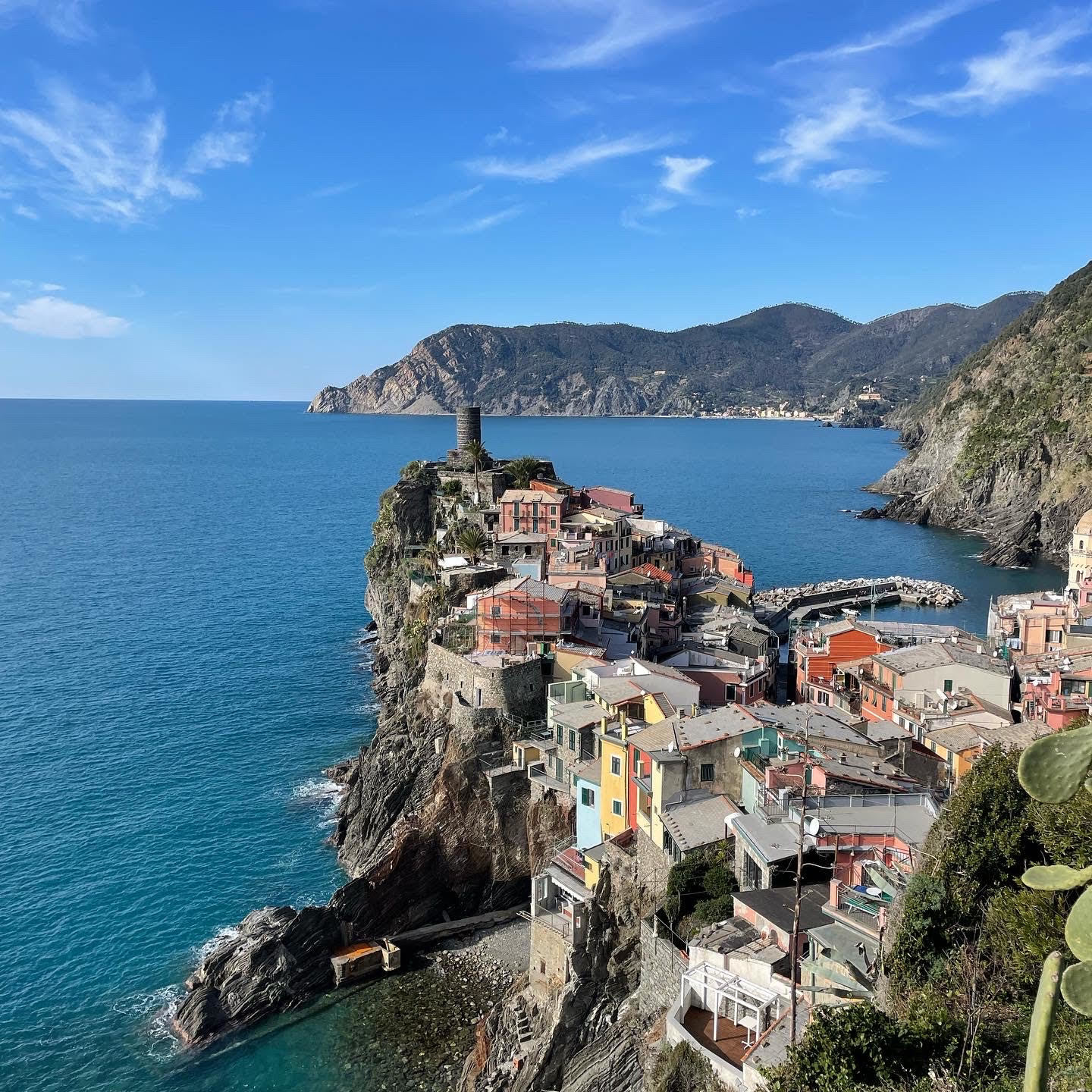 Ally Lima is a junior at Bucknell University, where she is studying English. She is also a Fujimura Fellow (in training!). Her reflections on justice, art, and culture will appear in the newsletter on a regular basis.
As I now approach the halfway point of my semester in Italy, it has become clear how easy it is
to let time slip away without realizing. My four months in this new city has quickly turned into
two and it will be in the blink of an eye that I am hopping on a plane to go back home. But with
the acknowledgement of this inevitable passage of time comes the opportunity to make the
second half of my journey even better than the first. Once some sort of routine has been
established and the days begin to look more similar, at times our vision can become tunneled,
and we cease to appreciate all of the beauty in the little things that surround us every day. With
my time remaining in Italy, I have the chance to observe and acknowledge the nuances of the
culture that I am immersed in, whether this be appreciating the congregations of students on the
streets on my walk to and from class or just a simple conversation with a waiter at a restaurant.
The subtleties of culture can be found anywhere we look if we just take a moment to observe
them. Maybe it will not be until I am back in the United States that I will truly be able to
understand this concept, but at the very least for the next two months I will be taking in each
moment of my days with more reflection and gratitude.

Web Links
The free Reader's Guide for Art+Faith: A Theology of Making has now been used in several communities and has been found to be highly effective means to create Culture Care communities.
CODA, a film about growing up with a deaf family, captured the best picture win at the 2022 Oscars.
The New York Times reviewed Death Cab for Cutie's album, ​

"

Kintsugi," back in 2015.
The intersection of art and science: researchers found asking cells to dance to be one solution for cancer.
How does artificial intelligence imagine an Emily Dickinson poem?
---
Header image by Eva Crawford