"Somebody has to stand when other people are sitting." — Bryan Stevenson
A Note From International Arts Movement
There are times when this newsletter introduction is the easiest thing I write every month, and there are other times when it is the most difficult. Over the past few months, I have struggled mightily to find the right words in the midst of our the cultural moment in which we find ourselves. Each week, it seems, the news brings with it more heartbreak.
In the midst of it all, I was encouraged this past week by the fact that most people are struggling in this season, whether or not they are doing so openly. It may sound strange to say that the sufferings of others are ​"encouraging" to me. What I mean is this: when we all struggle together, when we are open about the things that difficult or challenging in our own lives, we open the door for deeper community. Together, we begin to weave threads between one another, forging bonds that are stronger than they were before. In a society so focused on the freedom of individual expression, it almost seems counter-cultural to exhibit vulnerability and express the need for help.
Despite our physical distance right now, we are not alone in this world. Although we don't have the community institutions that we might have during a non-pandemic season, we still have community. Whether it's through a screen or through a social-distance happy hour, I would encourage you to be open and honest with those who you encounter in your life. When we begin to show the deepest, most messy part of ourselves to those around us, we allow ourselves to not only be cared for, but we care for others in the process.
A Note From Makoto Fujimura, Founder of IAM Culture Care
In my last newsletter, I reported on my experience marching in Brooklyn toward justice and peace. Well, NHK (Japan's BBC) contacted me to see if I will do a short feature on their regular programming, so my report to you was shared, aired live from my Princeton studio, to millions of Japanese!
Next month I am collaborating with Embers International to do a virtual worship on ​"How Beauty and Justice Intersects". I will be speaking direct from my studio to amplify the concept of Kintsugi, beauty ​"mending to make New", into areas of justice and mercy. Embers International partners with International Justice Mission to free hundreds of girls caught in sex trafficking traps, as well as young boys enslaved by forced labor. We will consider how creativity, imagination and beauty liberates to serve alongside justice, and to provide mercy. It will take place on Sat August 8th at 1pm EST so please consider joining us! You can sign up for free here
Culture Care Creative Podcast: Light Through the Cracks is out! Please take a listen and rate us with your five stars! (Seriously, this makes a huge difference in the algorithms set up by search engines). I am so excited about this collaboration with my extraordinary vibrant Fujimura Fellows.
Notes From The Road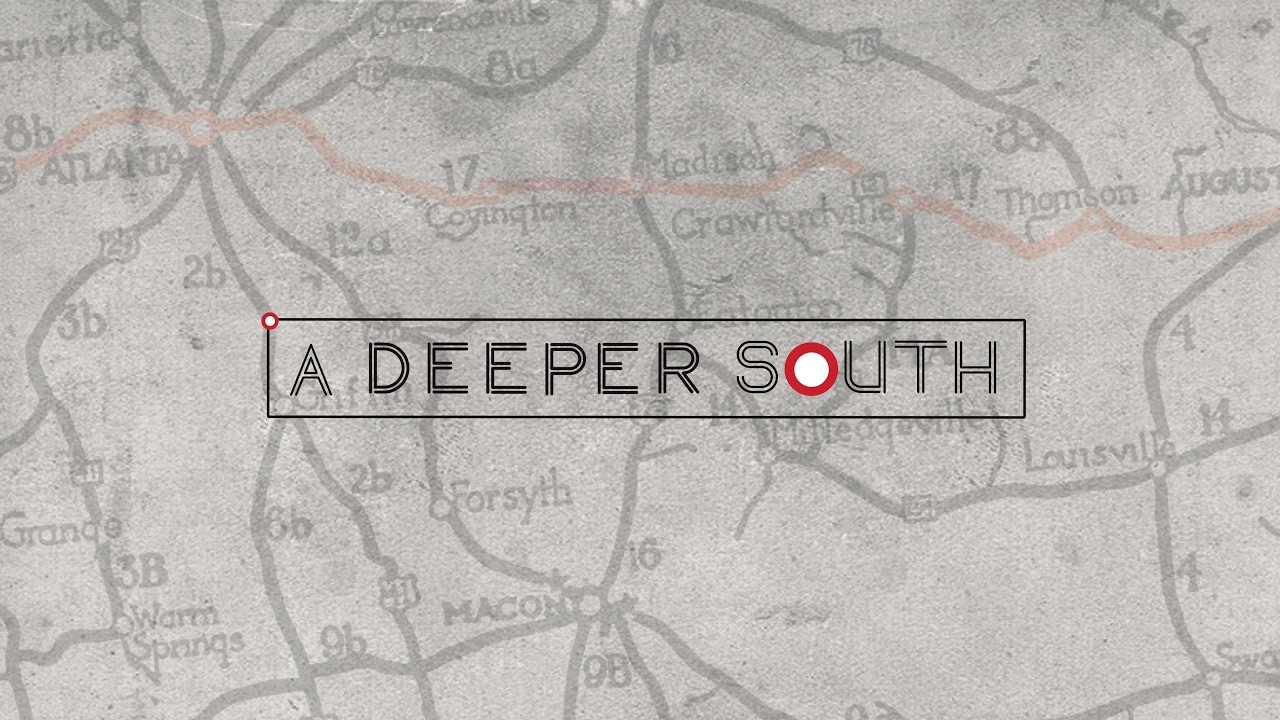 Pete Candler is a writer in Asheville, North Carolina. His current project is a literary-photographic quest along the backroads of southern and personal history in search of the stories that shape us more than we thought. Read and see more at adeep​er​south​.com.

The vision of A Deeper South is rooted in the idea that the spiritual, political, and cultural health of a nation, region, city, town, or person depends upon an honest and unflinching memory; that the gravest danger to our cities and ourselves is a willful amnesia; that hope is to be found through the work of active remembrance, putting back together the fragments of personhood scattered by a culture of selective memory.
This strange summer — under the combined conditions of a global pandemic and a global movement against systemic racism in our national culture, A Deeper South has been hosting a series of live events aimed at re-assembling some of those fragments of our broken histories, unlearning the falsehoods inherent in received narratives of this region's history — and our own, and restoring to their rightful place in our collective recollection of the past the stories that we hid from ourselves.
Watch our live conversations with:
New Orleans artist and curator Nic Brierre Aziz.
Fashion designer and founder of Alabama Chanin, Natalie Chanin, and Rosanne Cash, Grammy-winning singer-songwriter.
Culinary historian, historical interpreter, and author of the James Beard Award-winning The Cooking Gene, Michael W. Twitty.
Atlanta-born and Berlin-based philosopher Susan Neiman, author of Learning from the Germans: Race and the Memory of Evil.
Watch all the livestreams.
Subscribe to A Deeper South's YouTube Channel.
---
Header Image: ​"In Her Eyes" by Charly Palmer, as featured on the cover of TIME Magazine's July 6th issue.